Frank Fletcher Jr. 
Frank Fletcher Jr. has built a still-growing string of 20 ultra-successful enterprises in a variety of industries by recognizing the potential in a wide range of situations and anticipating trends to pioneer new businesses.
Born in Little Rock, Fletcher was adopted by Frank and Aline Fletcher as a baby. He was raised on a farm in Tamo, Ark., which at that time had a population of five. Frank went to grade school in Grady, where he was named to the All State basketball team in 8th and 9th grades. At 6-foot-4 when he was 14 years old, Frank went on to play for the Pine Bluff High School team. A fortuitous move in many ways for Fletcher, not the least of which was meeting Judy Hamm, captain of the cheerleading squad, who would later become his wife.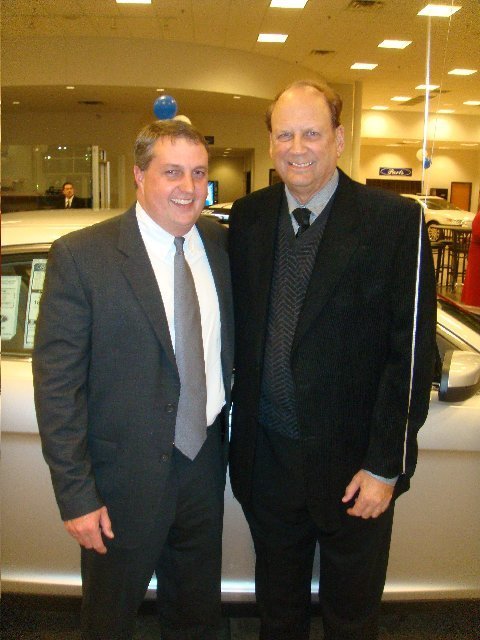 Frank went to the University of Arkansas and joined the Kappa Sigma fraternity. Judy went to Henderson State University, where she would earn a teaching degree. He and Judy have two children, Chris and Jerilynn. Chris and his wife Lisa have given Frank and Judy three grandsons: Jacob, Sam and Adam.

After earning a bachelor of science in business administration from the University of Arkansas, Fletcher joined the Army. After the Army, he worked nights at Shakey's Pizza Parlor and days at Worthen Bank Trust department while Judy taught 12th grade at North Little Rock High School.

After a short stay at Worthen Bank, Fletcher landed a job with the DuPont Paint Co., which is how he met Sam Walton at Walmart number two in Harrison, AR. After negotiating with Walton about a $1,500 purchase, Fletcher completed a deal for Walmart to buy 300 gallons of paint. That began a relationship that would last for many years and lead Fletcher down many successful business paths.
About two years after the paint deal, Walton called Fletcher and asked him resign from DuPont and become a manufacturer's representative for Walmart. Fletcher excelled at being a Walmart rep, but after eight years at that, Walton called Frank into his office and told him Walmart was doing away with manufacturers reps and that Fletcher would be out of a job. Walton told Fletcher all the reps were being terminated and that all factories would be house accounts. 
Walton advised Fletcher to go back to Little Rock and rent a garage and manufacture something. He said if the products were good, Walmart would put it in its stores. Fletcher took the advice and started Cheyenne/Silverwood Industries. With modest garage space, the company started making lamps, mirrors and framed art, which sold not only to Walmart but to many companies such as Target, Home Depot, Lowe's, Bed Bath & Beyond, Sam's Club, Costco and other. Fletcher's startup grew to become the largest lamp company in the United States. 
Fletcher expanded manufacturing into Taiwan and then mainland China and grew this business to $100 million-plus in annual sales before selling the company in December 2010.

But this was not Fletcher's only enterprise over this time period. He also had started Wyndham Riverfront Hotel, Benihana Japanese Steakhouse, Riverfront Steakhouse, the Fletcher Realty Company and the Fletcher Auto Group. The Auto Group began with one store in 1989 and has grown to 10 car dealerships including Dodge Chrysler Jeep in three cities, Honda, Mercedes-Benz, Hyundai, Ford, Nissan, Toyota and Subaru. Now, Fletcher Auto Group has ranked in the top 100 Car Dealers in USA.
Fletcher is often asked why he has interests in so many varied businesses and industries. His explanation goes way back to his days dealing with Walmart. He says, "Why so much diversity? Mr. Walton taught me to never have all your marbles in one bag."

Starting and running so many diverse businesses has resulted in a variety of awards and recognitions over Fletcher's business career. He was named Walmart's "Vendor of the Year" three times and was given the Promise of Hope Endowment Award in 1996. The Walton College honored him as Entrepreneur of the year in 2000, and his restaurant was named Benihana Franchise of the Year.
Fletcher thinks the highest honor he has ever been given was in 2013 when he was inducted into the Walton Business Hall of Fame at the University of Arkansas. The first inductee was Sam Walton.
He was recognized in 2011 as Sales and Marketing Executives International Arkansas Top Manager of the Year.
In 2016, he was awarded the Distinguished Alumni award at the University of Arkansas. The two other distinguished alumni that year included Doug McMillon, president and CEO of Wal-Mart Stores Inc. and Connie Lewis Lensing, Senior VP of Fed Ex. Frank thought he was in good company with these honorees. 
He also is an active thoroughbred horse owner and breeder under Frank Fletcher Racing Operations Inc., which annually enters horses at top tracks such as Oaklawn Park, Churchill Downs, Keeneland, Saratoga, Santa Anita and others. Son of Rocket placed 3rd in Arkansas Derby. He raced Rocket Twenty One in the Breeders Cup. Frank's Rockette has won in graded company and never finished less than second in 8 races. His trainers are Bob Baffert, Al Stall, Brad Cox, and Bill Mott. Frank Fletcher Racing manager is Kathleen Moore Howard. (Who was a record holder as a female jockey). You can follow all racing news and latest wins etc. on Facebook at Frank Fletcher Racing site.
He is known throughout the business community as being a cofounder with Jerry Jones of the Students Acquiring Knowledge through Experience (S.A.K.E.) program at the Walton College, which gives college students real-life, hands-on exposure to business applications and issues to go along with what they are learning in their classes. He has given countless hours of his time to speak to classes and student groups at the Walton College and the University of Arkansas, with leaders of S.A.K.E. lauding him as "our motivational leader and our practical guide."
Fletcher is a major contributor to Easter Seals and the Make-A-Wish Foundation. One of his favorite charities is Toys for Tots. He and his friend Bob Robbins (a famous D J) get together on the radio to raise money for Toys for Tots every year. He also was one of the major contributors to the construction of a new Kappa Sigma fraternity house on the University of Arkansas campus.  Fletcher is a major contributor to his Alma Mater University of Arkansas Razorback Foundation and the SAKE program at the U of A.
Fletcher has been honored many times for his civic and charitable work. Those honors include the Pulaski County Sheriff's Office Citizens Achievement Award for 2000, American Red Cross awards, the Pulaski County Humane Society Citizen of Hope Award and many others. 
The Fletcher History

Fletcher Auto Group was started in 1989 by Frank Fletcher. Fletcher learned his business skills from Sam Walton selling many products to Wal-Mart when they opened their second store in 1966. Walton taught Fletcher the value of taking care of the CUSTOMER. Today Fletcher Auto Group has eleven major brands - Honda, Toyota, Nissan, Mercedes Benz, Subaru, Hyundai, Chrysler, Dodge, Jeep, Ram and Ford in 10 stores in Arkansas and Missouri. All of the stores share a common goal to provide the highest quality experience when purchasing a new or pre-owned vehicle and when servicing vehicles in our service department. The Fletcher Auto Group has continued to grow and prosper because of our sound business practices and a total focus on our customers and our associates. While we plan continued growth as an Auto Group, we will always be totally dedicated to growing our business one customer at a time.


The Fletcher Mission

To build our Auto Group one customer at a time by offering unparalleled customer service in our sales and service departments, building and supporting the communities we live, work, and play in, and by hiring and building leaders through training, example, and cultivating an environment of mutual respect and unlimited opportunity for all our associates.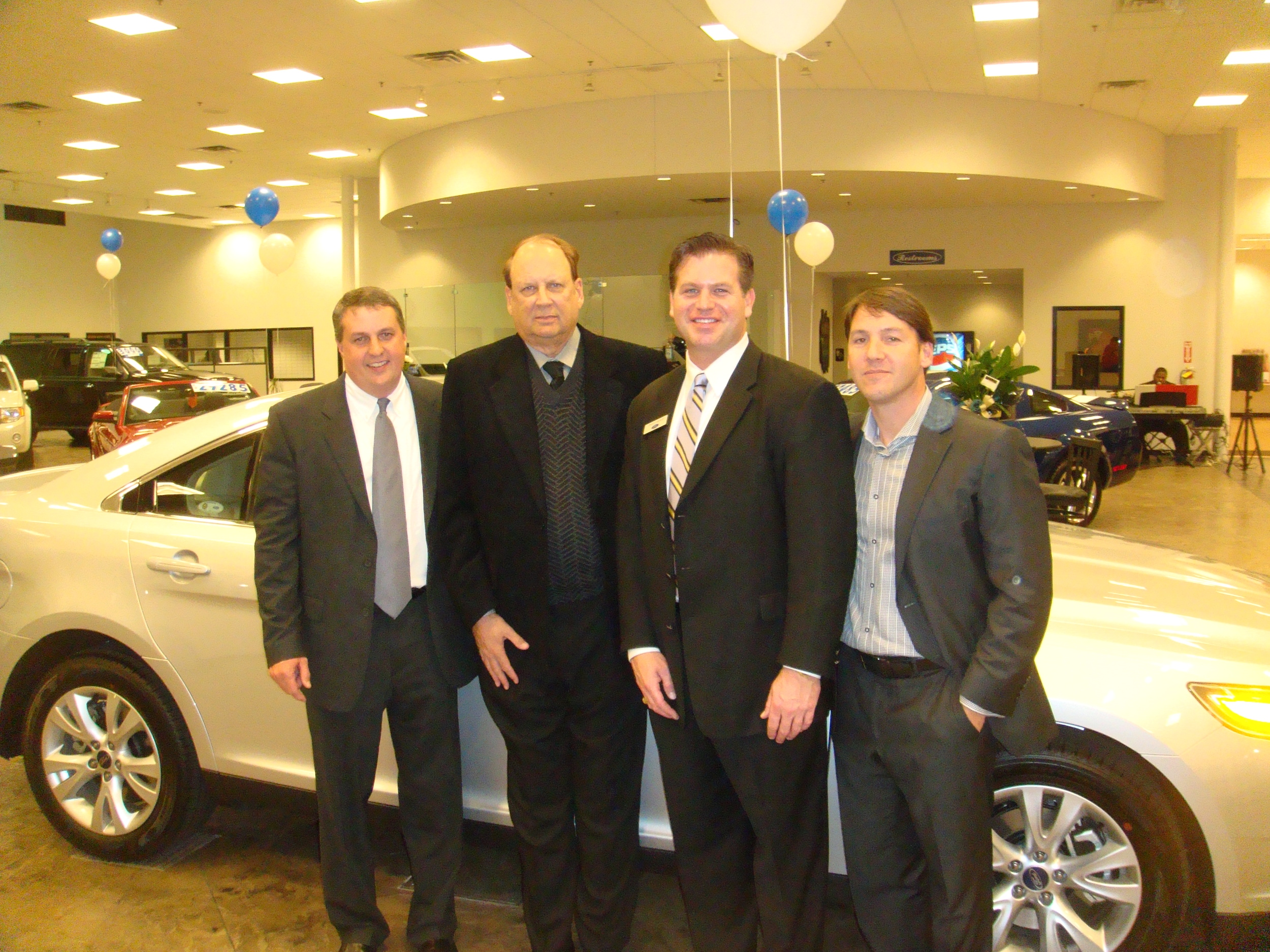 Our Community Commitment

The Fletcher Auto Group is dedicated to each community where we have a dealership by supporting charities, civic organizations, and schools where our people and customers live and work. Frank Fletcher along with Jerry Jones founded S.A.K.E. (Students Acquiring Knowledge through Enterprise) a student-run, non-profit business operated through the University of Arkansas' Sam M. Walton College of Business. Some of our other beneficiaries are University of Arkansas, Toys for Tots, Make A Wish, United Way, Arkansas Sports Hall Of Fame, March Of Dimes, Youth Home, and many others.



Fletcher Facts

Frank Fletcher is a veteran of the U.S. Army and proud to have served in the U. S. Army for 6 years. He took his basic training in Ft. Polk, Louisiana.

Frank's family includes his high school sweetheart/wife Judy, Two Children, Chris & Jerilynn and three grandchildren, Jacob, Sam & Adam.

Frank Fletcher and his family own and breed race horses. All colts are named after his dog, Rocket and fillies are Rockette.

Frank Fletcher is a fraternity brother of Cowboy's owner Jerry Jones and is still close friends with him today.

Little Known Fletcher Fact - Frank was 6'4 in the seventh grade and played for the State Champion Basketball team in Grady, Ark and made the All State Basketball Team two years in Junior High.